Hallway l Living Room l Bedroom l Bathroom l Accessories l Storage l New Items l Be Inspired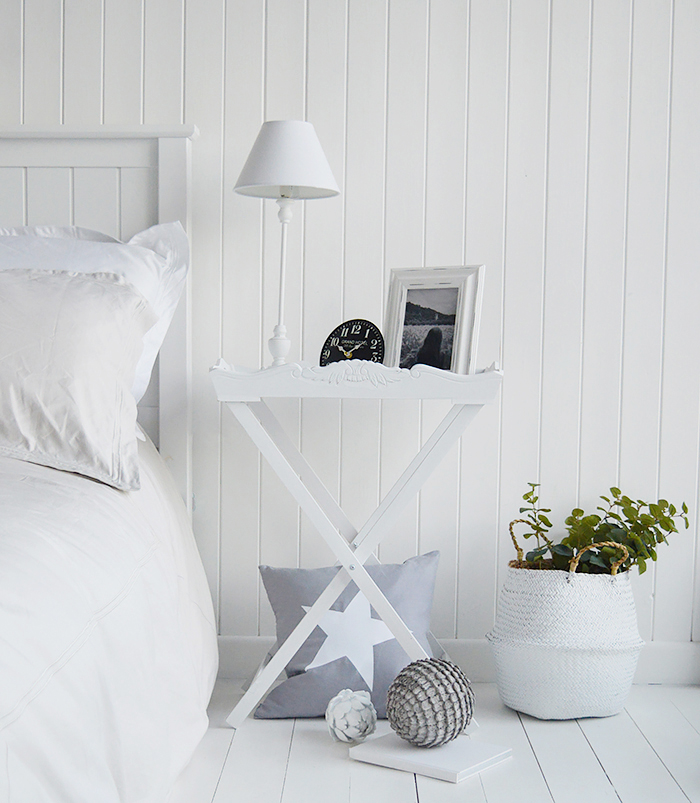 White Butler Tray Bedside Table
This gorgeous white butler tray is a perfect bedside table.
An elegant engraved tray with simple legs with slight distressing to embellish the design. Can be folded for easy storage. Great for when guests come or as an occasional table throughout your home. 
Specifications
Height: 72cm
Width: 56cm
Depth:39cm
Material: MDF and Wood
Fully Assembled
Price: £42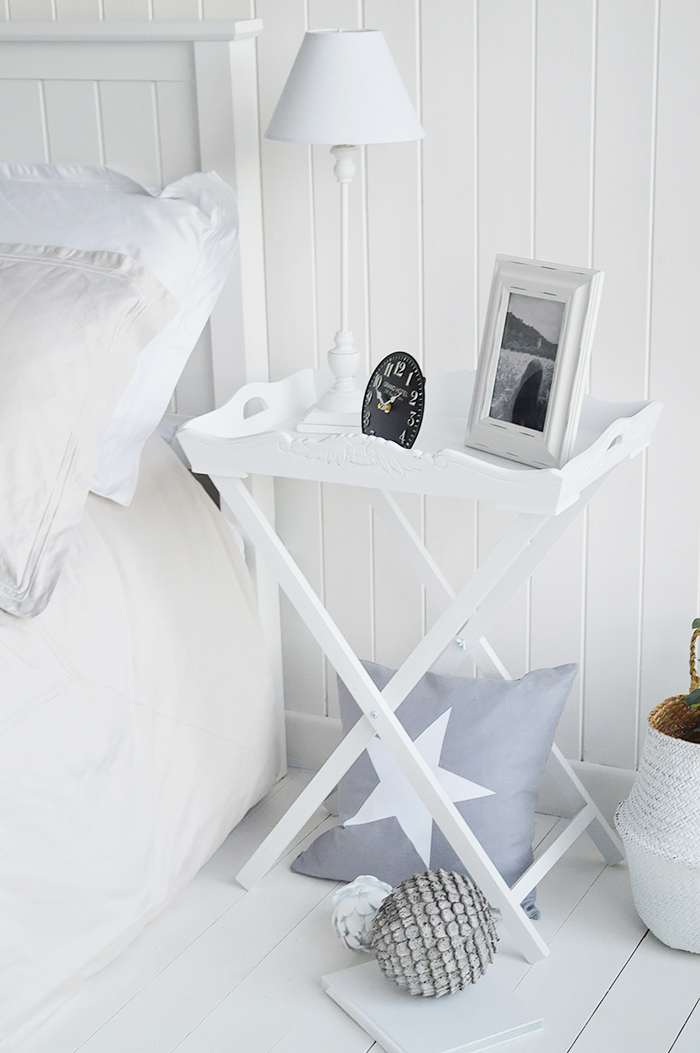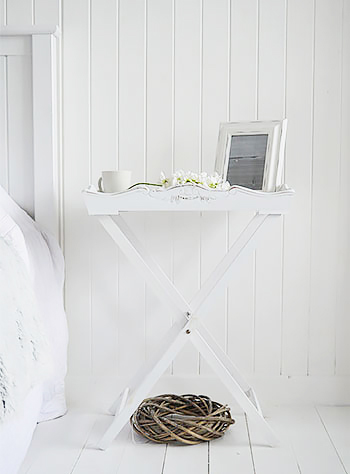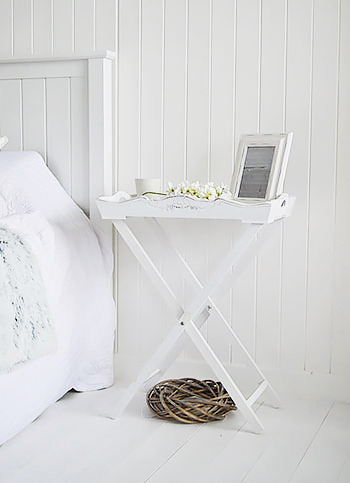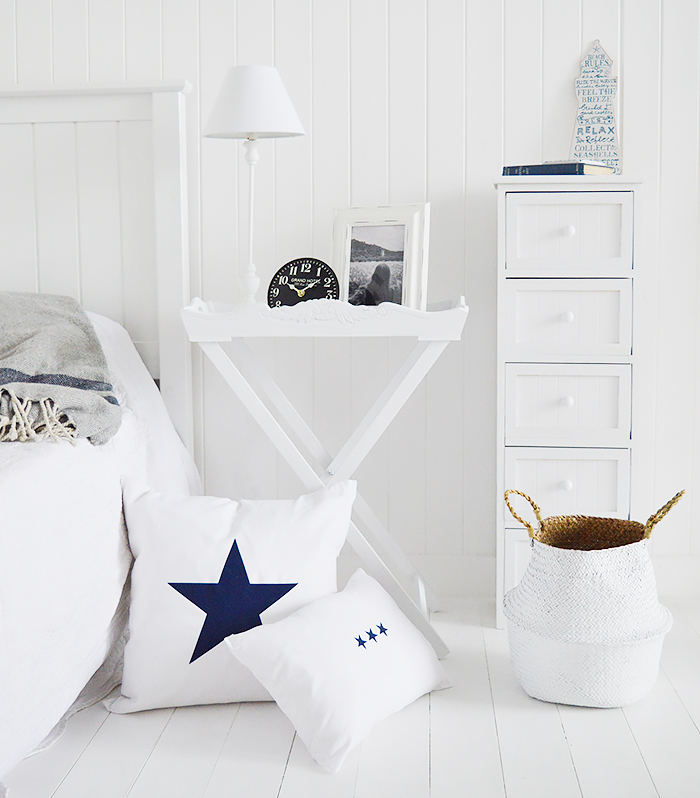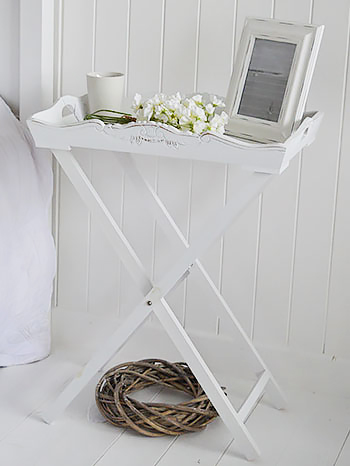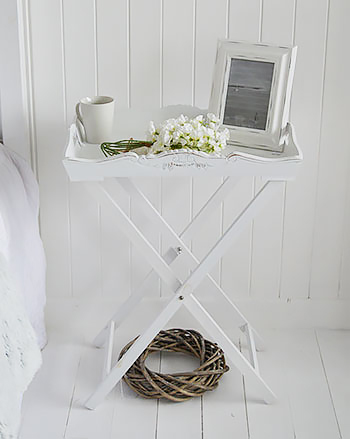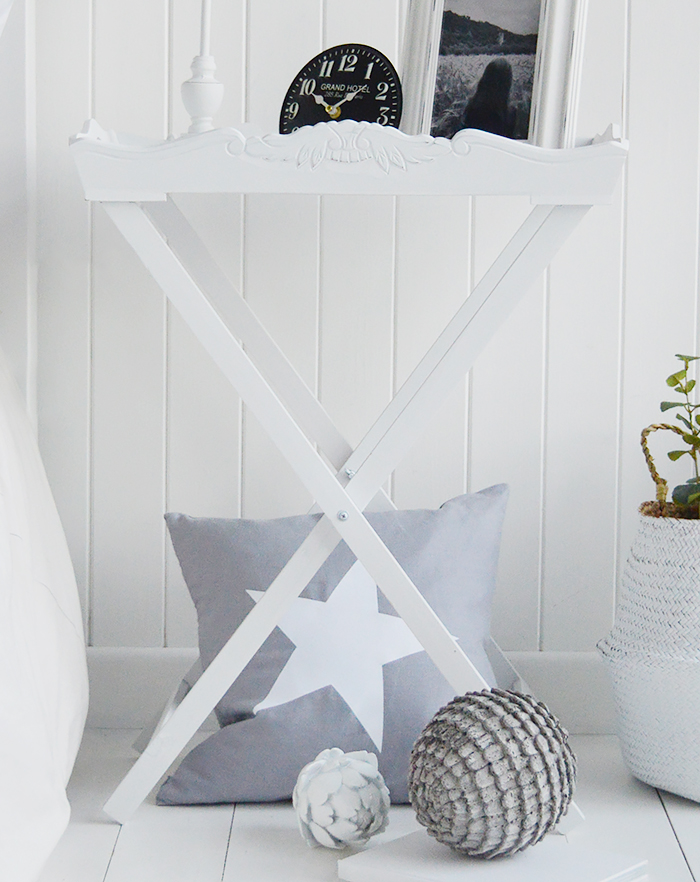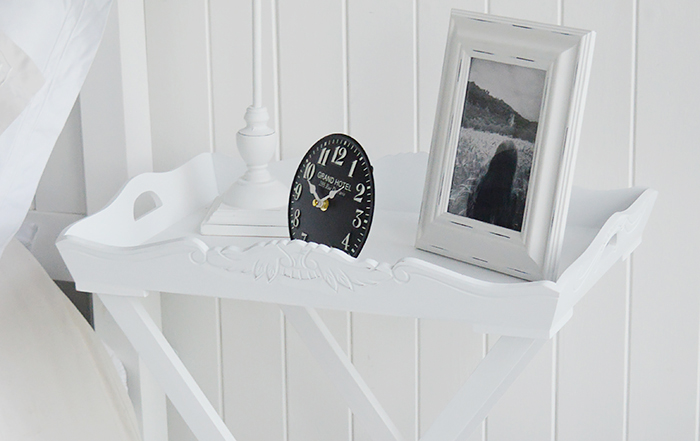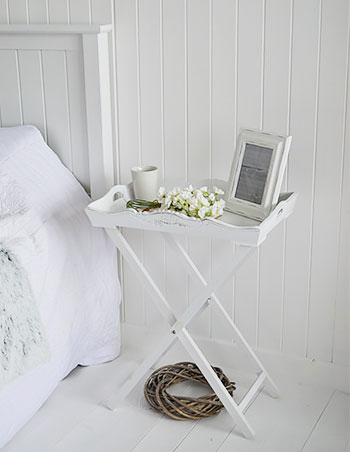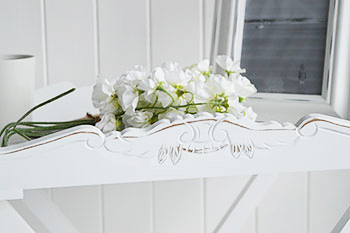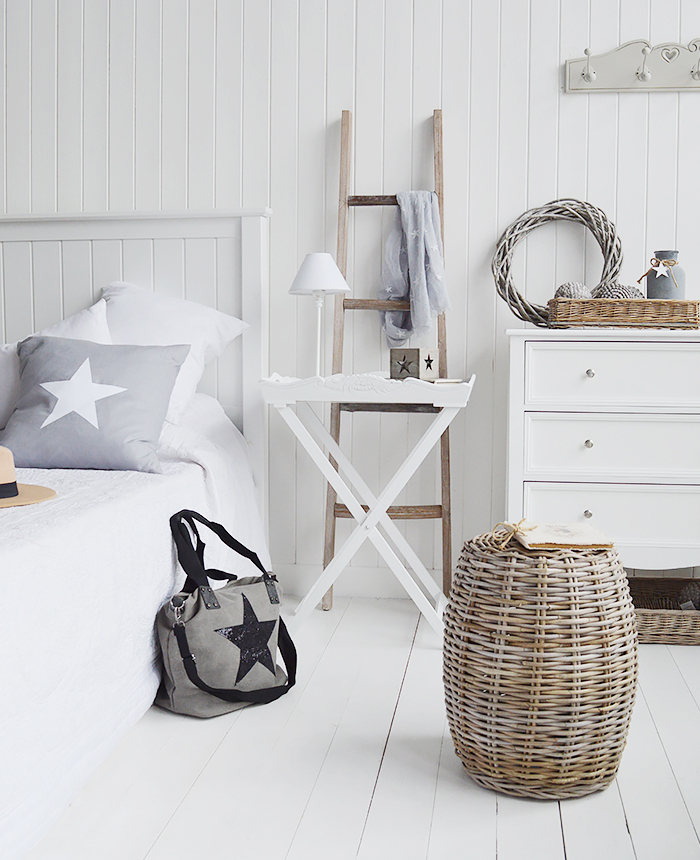 Such a calming bedroom in our favourite white and greys, with plenty of texture for warmth and cosiness. Perfect for both country and coastal styled bedrooms.
Get The Look
Willow Stool £58
Driftwood Blanket Ladder £55
Bag £19
Folding Tray Bedside Table £36
Accessories from £4
________________________
________________________
At The White Lighthouse we have sourced and designed a wide range of gorgoeus but affordable white bedroom furniture to allow you easily to create a beautiful home.
We have endured to ensure our white furniture works elegantly with any colour and style of room. 
With us from the start in 2003, this has been one of our most popular white bedside tables through the years, we still love it and obviously so do you!
Absolutely striking against a dark wall and calm and relaxing, blending seemlessly with white, grey and neutral walls.
__________
If you have any questions about our Butler Tray White Bedside Table, please do not hesitate to ask us by emailing info@thewhitelighthousefurniture.co.uk
______________________________
Vermont Small Trunk Bedside £89

White Bedside Table  £105

Narrow Bar Harbor Small Bedside £35

Bethe

l Cove White Bedside Tables £39

Rose Bedside Cabinet £55

Colonial White Bedside Table £89

Bar Harbor Narrow Bedside Table £49

Connecticut White Tray Table £39

Colonial White Large Bedside Table £79

Rose White Three Drawer Cabinet £75

Maine White Bedside Table £59

Maine White Bedside Table £48
______________________________