Hallway l Living Room l Bedroom l Bathroom l Accessories l Storage l New Items l Be Inspired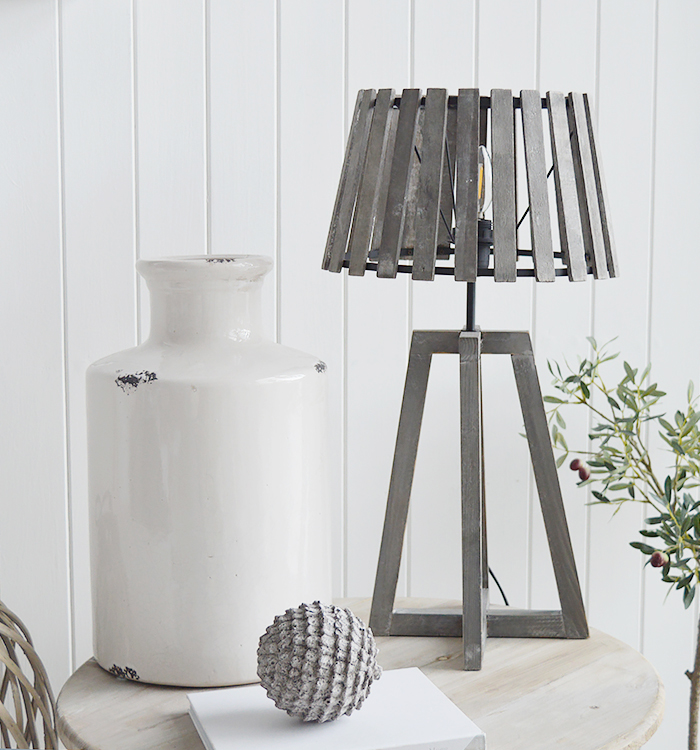 Brentwood Wooden Slatted Table Lamp
The Brentwood greyed wooden slatted table lamp.
In greyed natural wood, the slatted shade of the Brentwood lamp gives it a slight coastal feel, although we think itis perfectly suited to all country, coastal and city homes.
An exposed filatment bulb will add to this beautifully simple lamp.
Bulb not included.
Specifications
Height: 58cm 
Width: 30cm
Depth: 30cm
Price: £36.50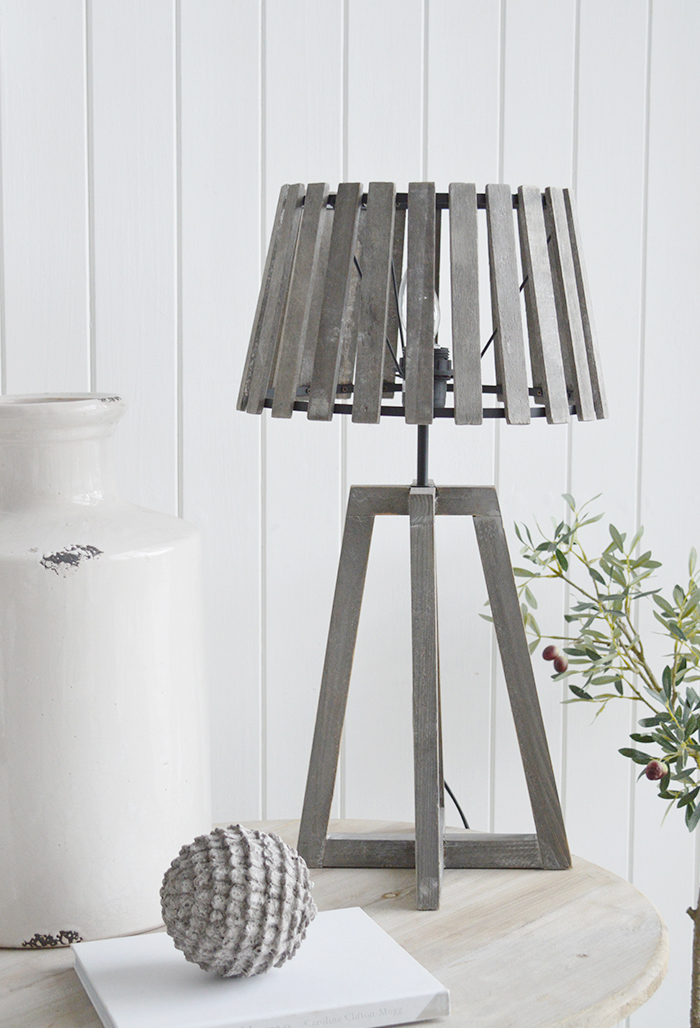 __________________________
The White Lighthouse
Online furniture & accessories shop for the home...
New England l Coastal l White Furniture
Shop online for furniture with delivery to UK at our online store website: www.thewhitelighthousefurniture.co.uk