Hallway l Living Room l Bedroom l Bathroom l Accessories l Storage l New Items l Be Inspired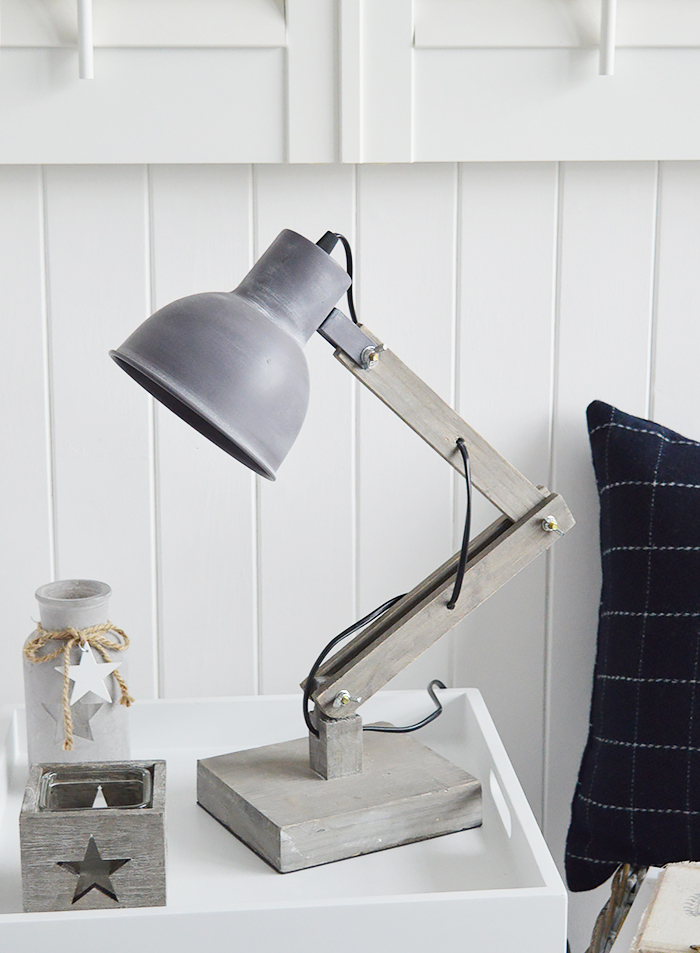 Brentwood Grey Angled Lamp
The Brentwood grey angled lamp.
Constructed from grey reclaimed wood with a traditional shade our Brentwood angled lamp will add a touch of glamour to your desk or table with combination of industrial and vintage styling.
Perfect for all country, coastal and city homes.
Lamp can be angled to required shape.
Specifications
As pictured in the photograph, but can be angled as required
Height: 45cm 
Width: 38cm
Price: £39.50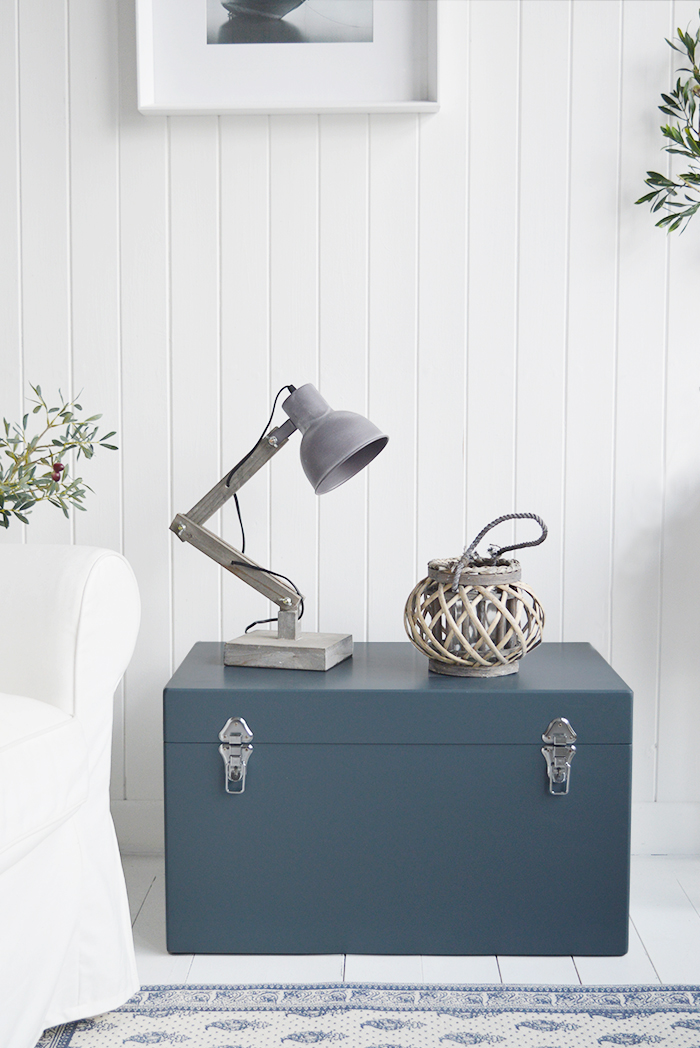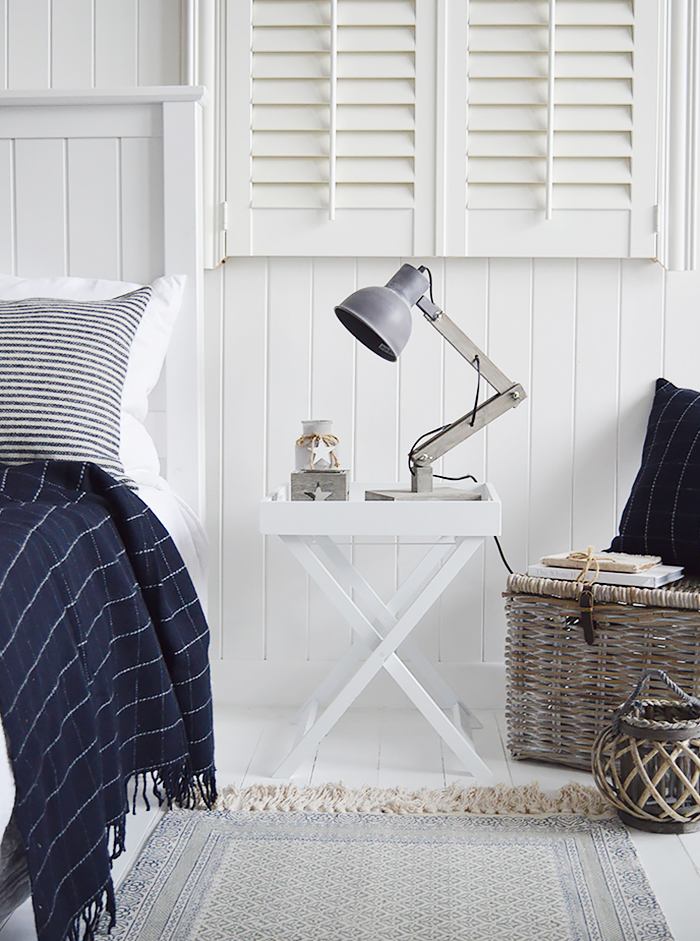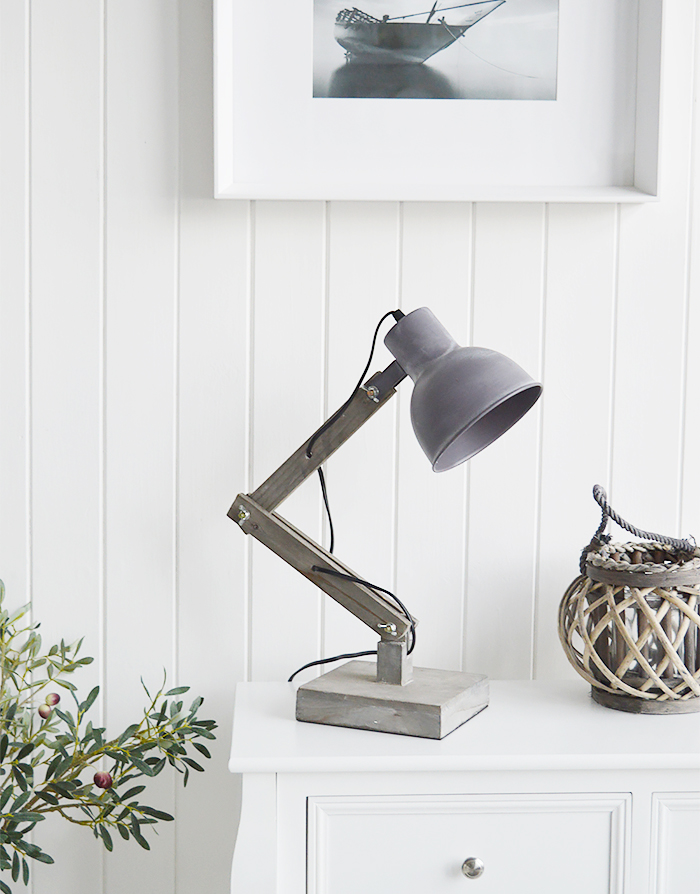 ________________________
The White Lighthouse
Furniture & accessories for the home...
Hallway l Living Room l Bedroom l Bathroom l Accessories l Storage l New Items l Be Inspired