Hallway l Living Room l Bedroom l Bathroom l Accessories l Storage l New Items l Be Inspired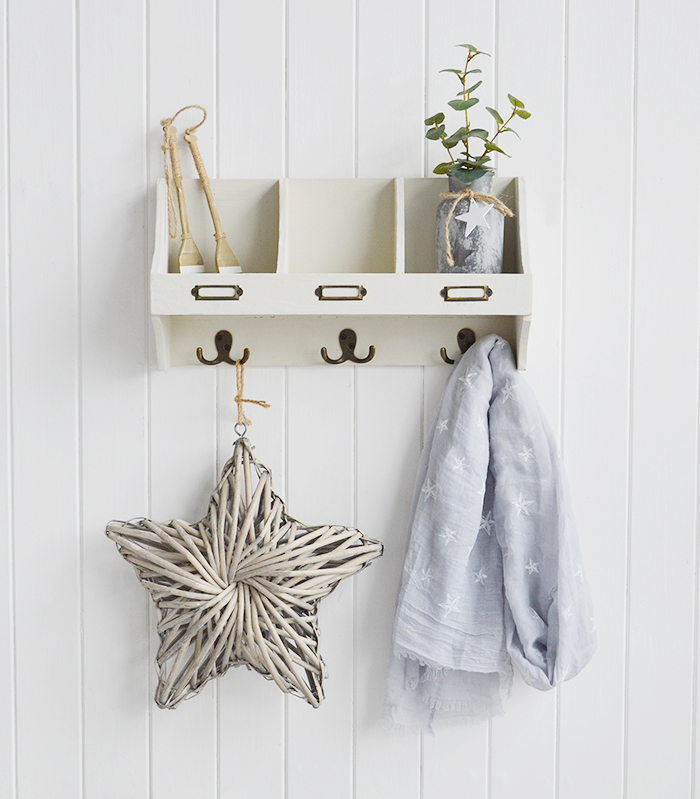 Beach House White wall Shelf
A white wooden wall shelf with three compartments and three double hooks in a beach house aged white rustic finish.
Specifications
Width: 45.5cm
Depth: 14cm
Height: 24cm
Compartment Width: 13.5cm
This mobile website is no longer kept up to date
Please go to to The White Lighthouse website
For all current in stock home decor and furniture please refer to our desktop website https://www.thewhitelighthousefurniture.co.uk/accessories.htm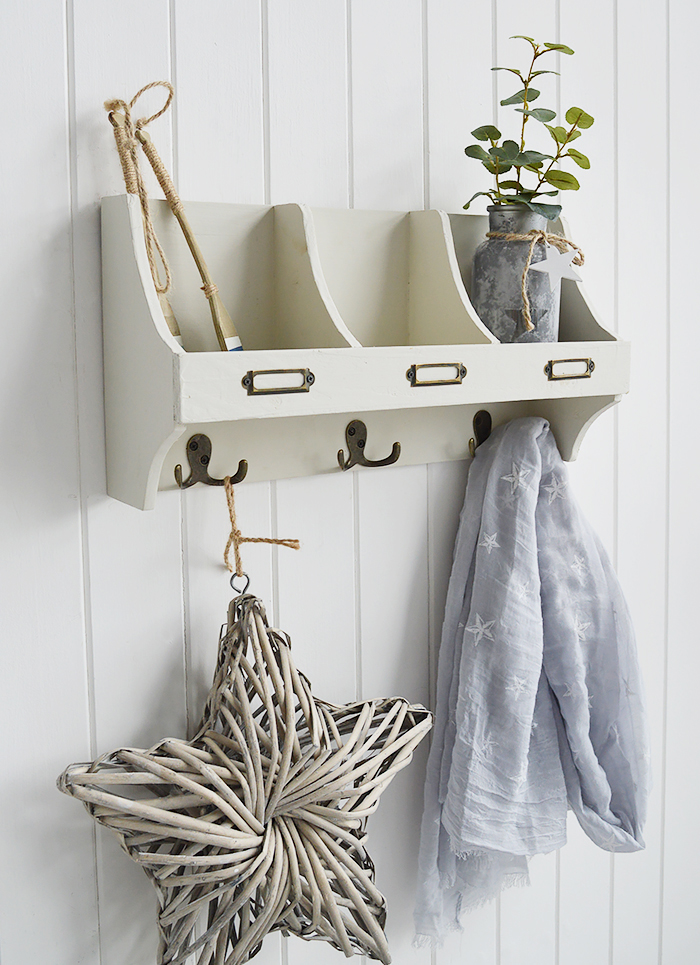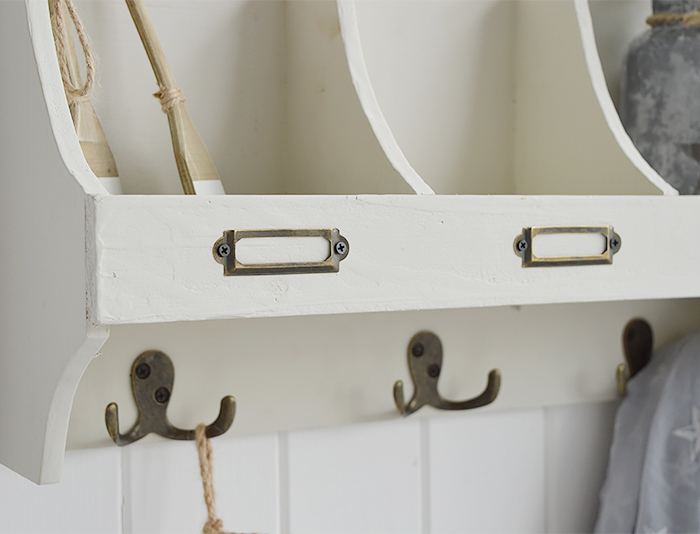 Our beach house shelf is a perfect piece for any room in all New England country, coastal and city home interiors.
Add vases, candles or your favourite home decor pieces into the three compartments.
Ideal in a porch, entryway or hallway to hang jackets, umbrellas or even dog leads for easy access as you go out the door.
In the bathroom these are great for hanging robes or towels, tea towels or oven mitts in the kitchen or clothes in the bedroom. 
A very versatile piece that we love, each item with its own uniqueness finished in an aged distressed style that would complement and blend into all homes.
______________________________________
The White Lighthouse
Online furniture & accessories shop for the home...
New England l Coastal l White Furniture
Shop online for furniture with delivery to UK at our online store website: www.thewhitelighthousefurniture.co.uk
Hallway l Living Room l Bedroom l Bathroom l Accessories l Storage l 
New Items l Be Inspired