Hallway l Living Room l Bedroom l Bathroom l Accessories l Storage l New Items l Be Inspired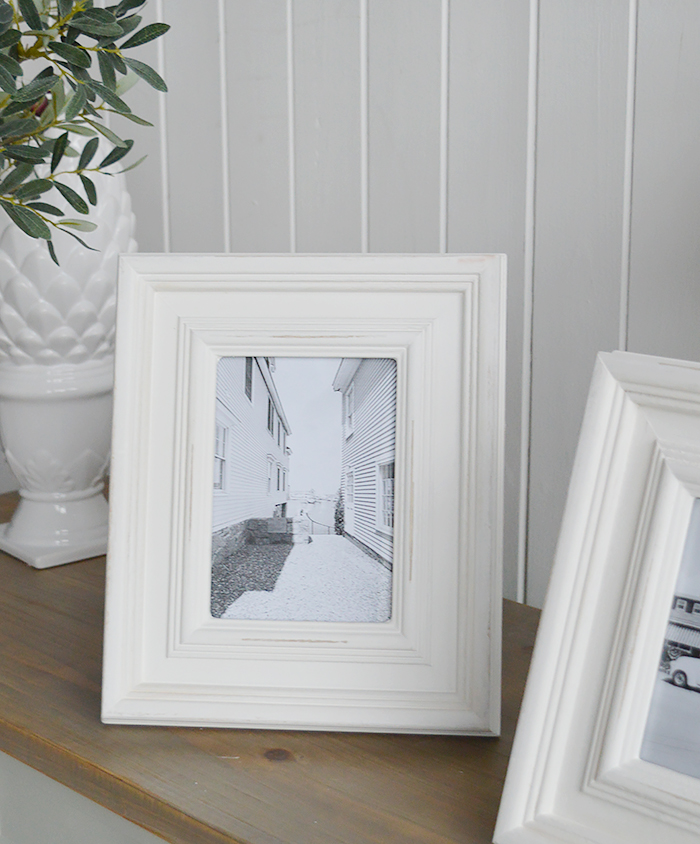 Beach House White Photo Frames
A chunky white wood photo frame for photos in a distressed white beach house finish.
In two sizes for either 6 x 4 photographs and 5 x 7, the photo frames can be used for portrait or landscape photographs.
Designed to complement all our New England style interiors for country, coastal and city homes
Specifications
6 x 4 Frame
Total Height: 27cm
Width: 22 cm
Frame Width: 7cm 
7 x 5 Frame
Total Height: 30cm
Width: 25cm
Frame Width : 7cm
Price 6 x 4 Frame £15
Price 7 x 5 Frame £19.50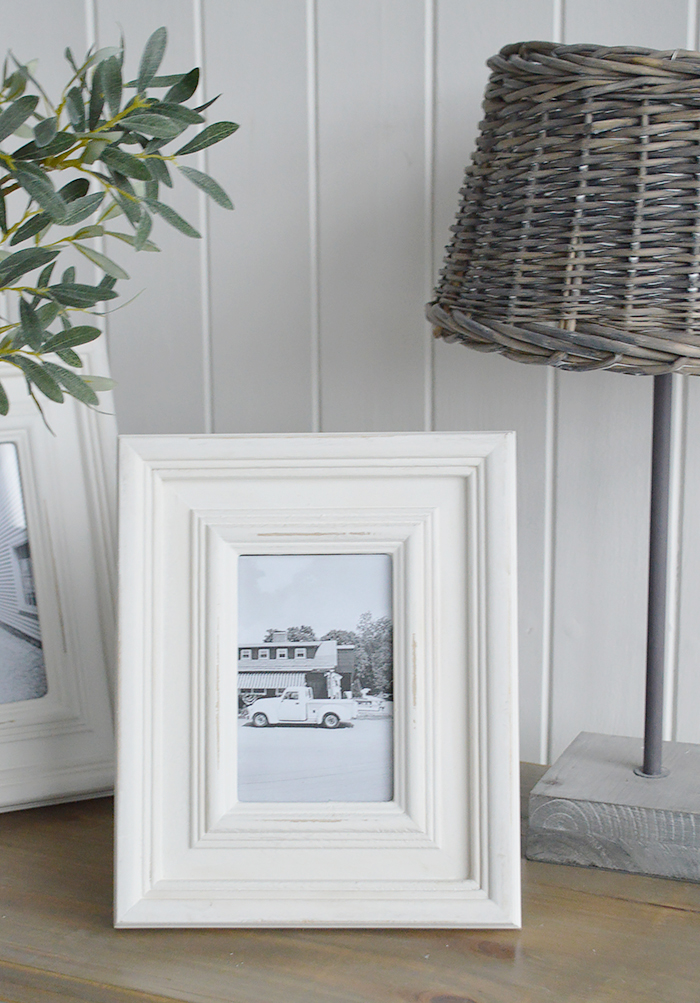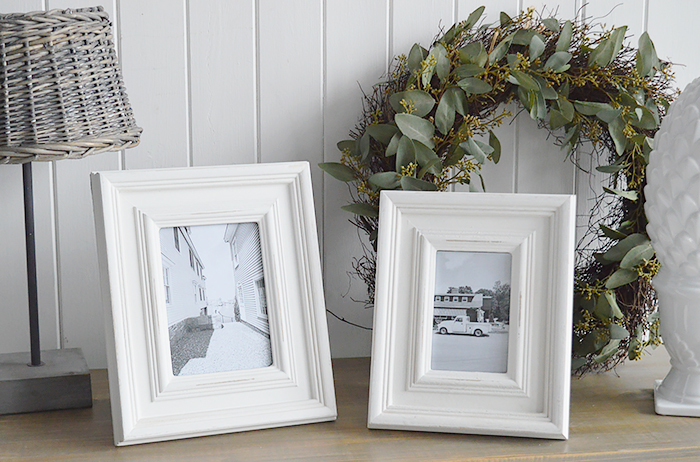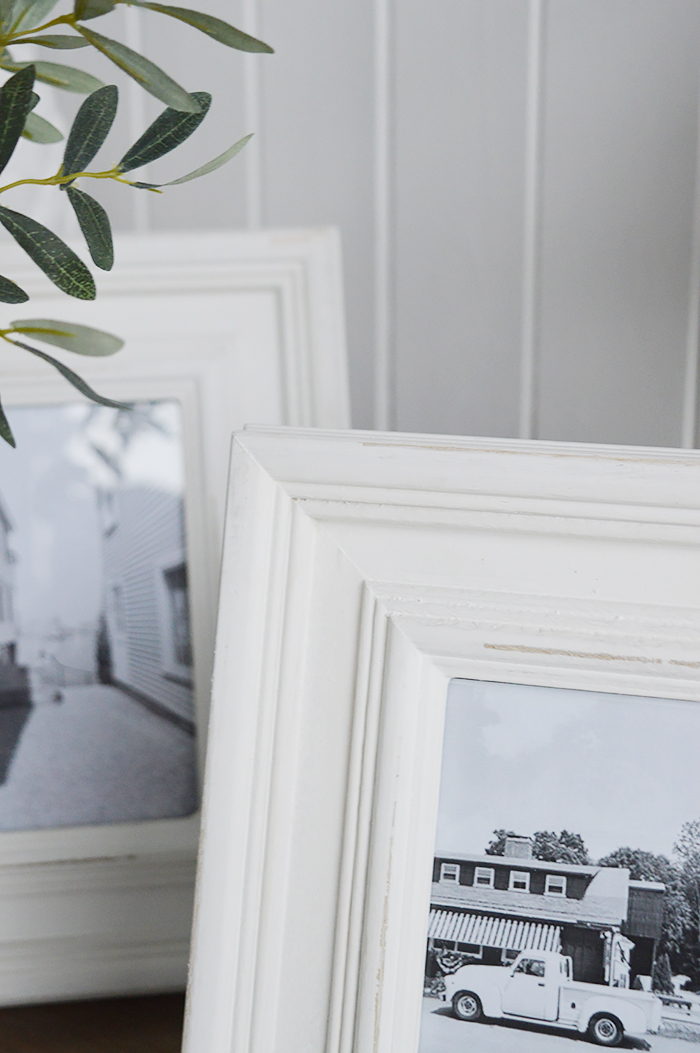 ___________________
The White Lighthouse
Online furniture & accessories shop for the home...
New England l Coastal l White Furniture l Country l City
Shop online for furniture with delivery to UK at our online store website: www.thewhitelighthousefurniture.co.uk
Hallway l Living Room l Bedroom l Bathroom l Accessories l Storage l 
New Items l Be Inspired