Hallway l Living Room l Bedroom l Bathroom l Accessories l Storage l New Items l Be Inspired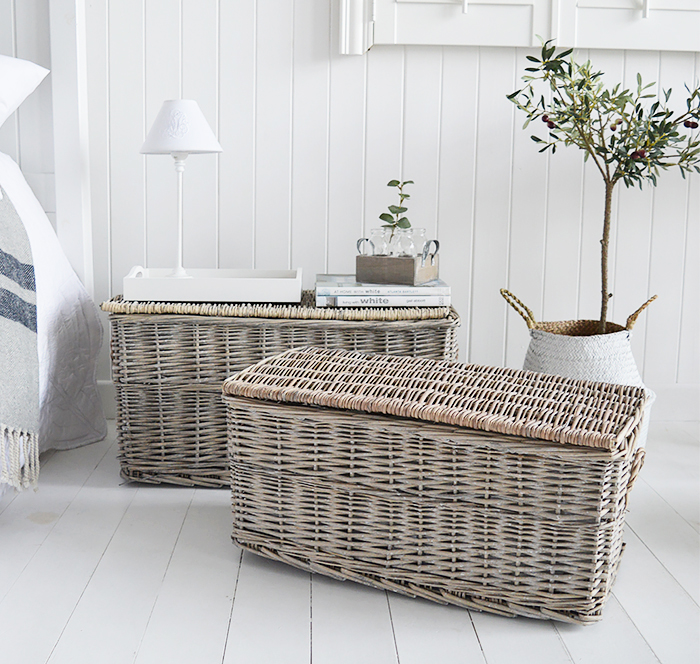 Windsor Set of Grey Baskets with Lids
Windsor set of two grey rectangle storage baskets with hinged lids to hide away clutter.
Both baskets have handles on the side to allow them to be easily moved when full
So many uses for this versatile set of baskets...
Toy Storage
Bedside Table
Laundry Basket
Towel Storage
Living Room Lamp Table
Specifications
Large Basket
Height : 37cm
Width: 70cm
Depth: 40cm
Small Basket
Height : 30cm
Width: 63cm
Depth: 32cm
This mobile website is no longer kept up to date
Please go to to The White Lighthouse website
For all current in stock home decor and furniture please refer to our desktop website https://www.thewhitelighthousefurniture.co.uk/accessories.htm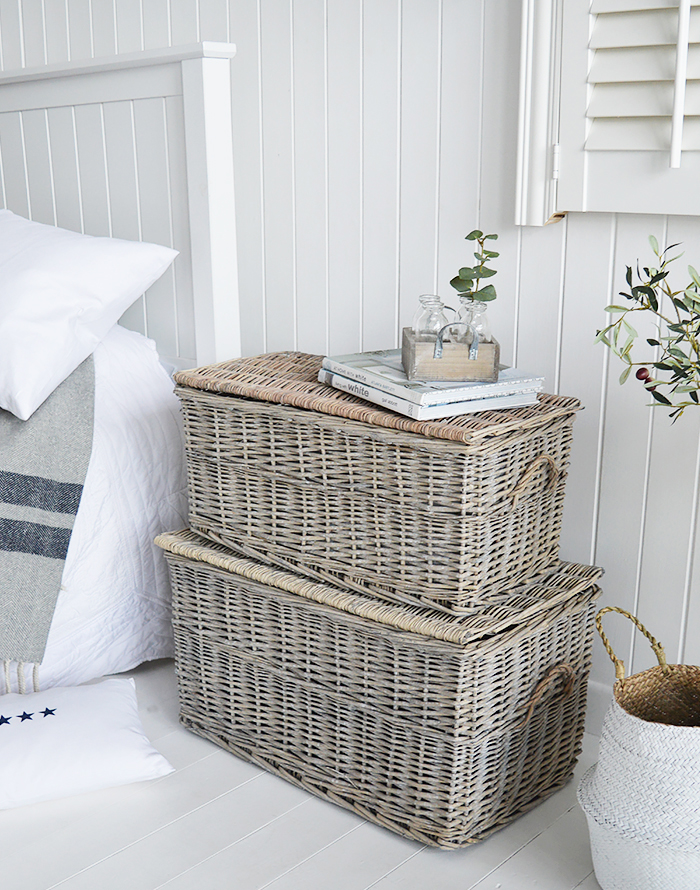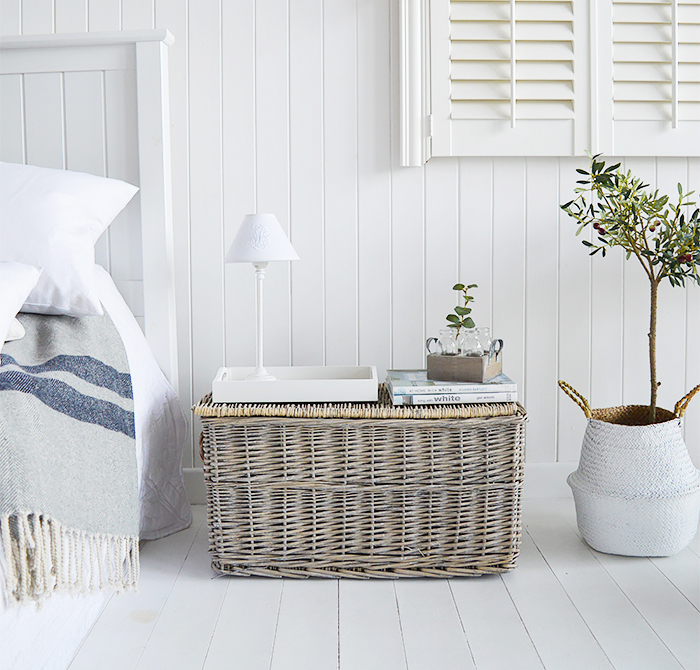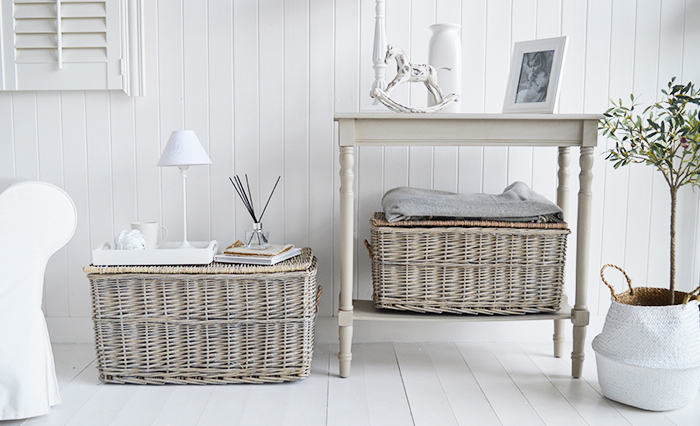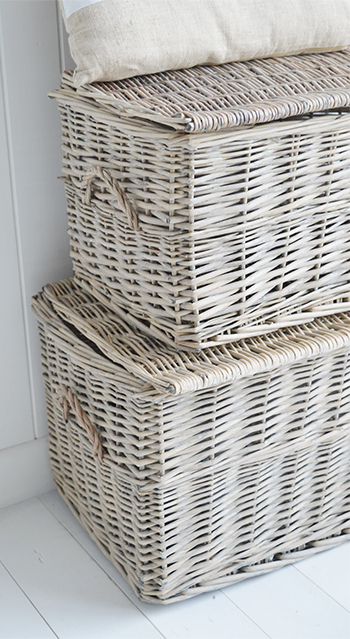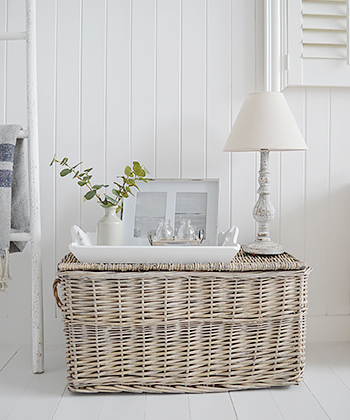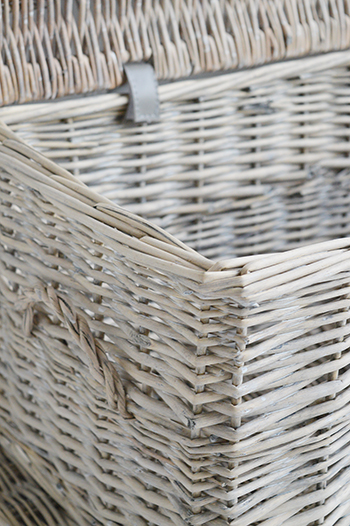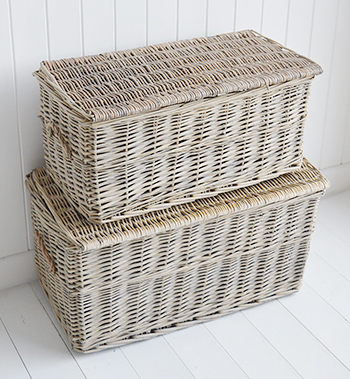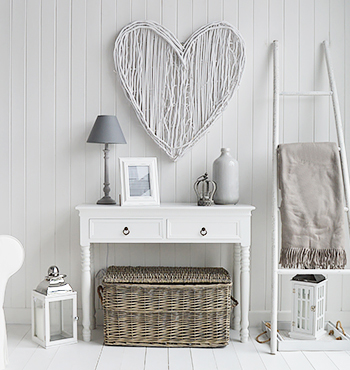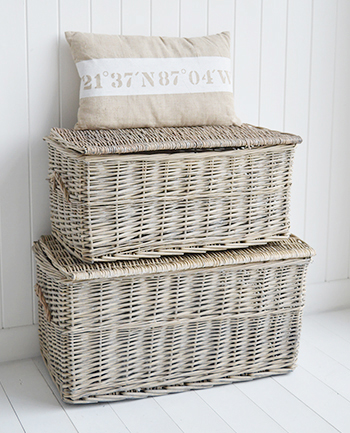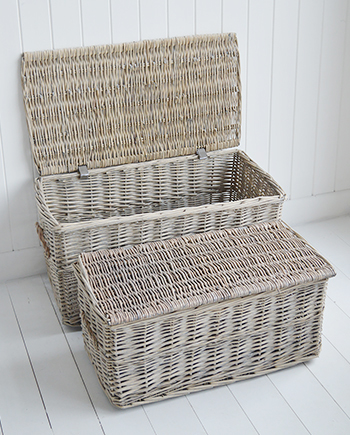 Rooms, Ideas and Tips
Bedroom: The Windor set of baskets can be used as a bedside table, add a lamp and photo frame for your unique look. The extra storage can be used for storing clothes.
Living Room: As a lamp table the Windsor set of baskets can be used in the living room giving extra storage for blankets, magazine or toys
Home: Great storage throughout the home, while the lids give you the uncluttered tidy look and feel to any room.