Hallway l Living Room l Bedroom l Bathroom l Accessories l Storage l New Items l Be Inspired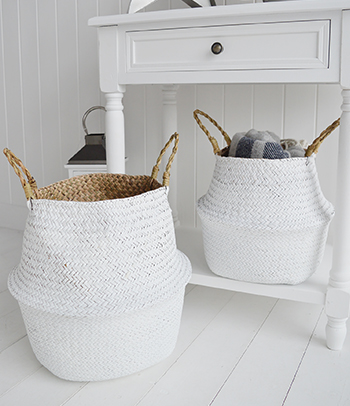 Set of 2 White Kingston Baskets
A set of 2 white Kingston hand woven baskets with handles.
The Kingston baskets offer practical but beautiful storage solutions for every room in your home.
Stunning baskets for artificial greenery and plants.
So many uses for this versatile set of baskets...
Under table Storage
Toy Storage
Laundry Basket
Towel Storage
Toiletries
Specifications
Large Basket
Height : 45cm
Diameter: 39cm
Small Basket
Height : 37cm
Diameter: 29cm
Price: £27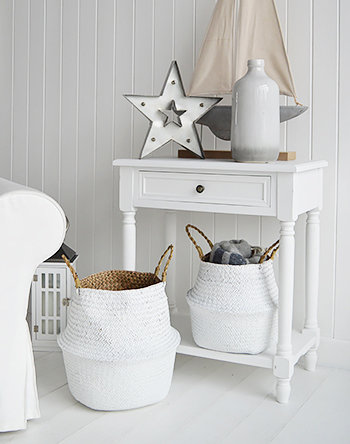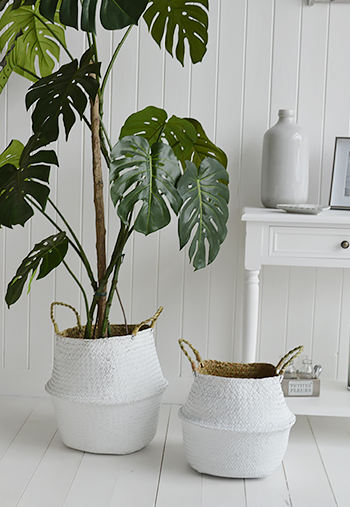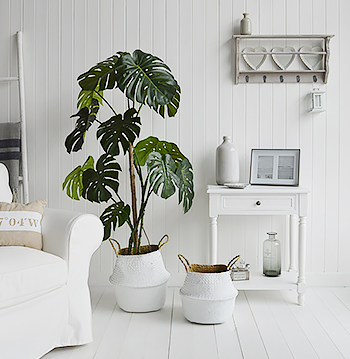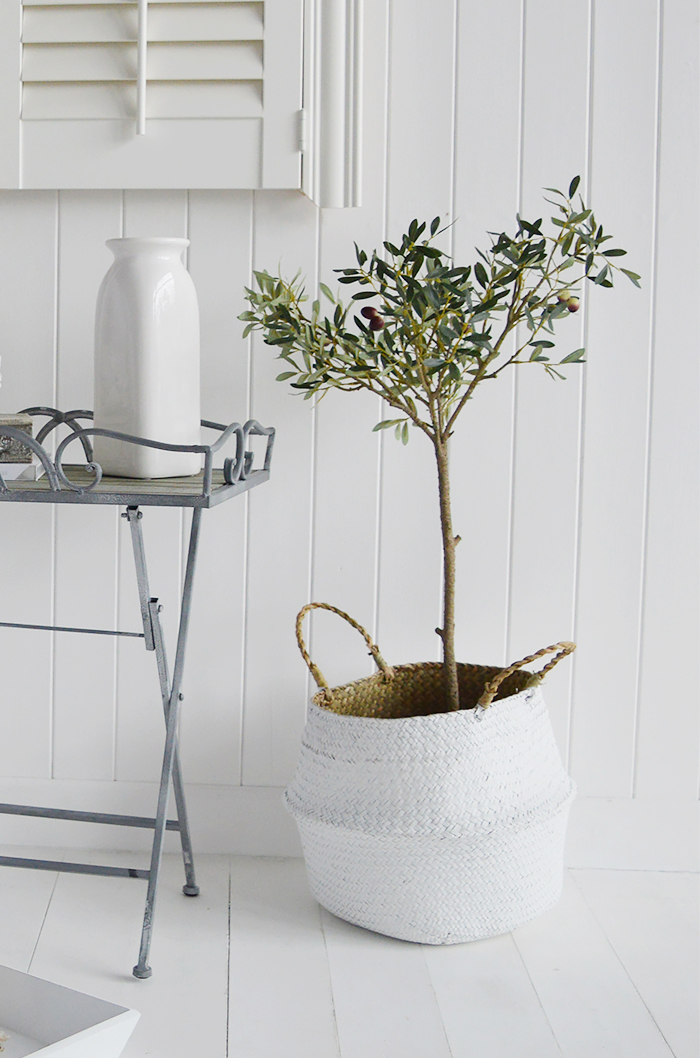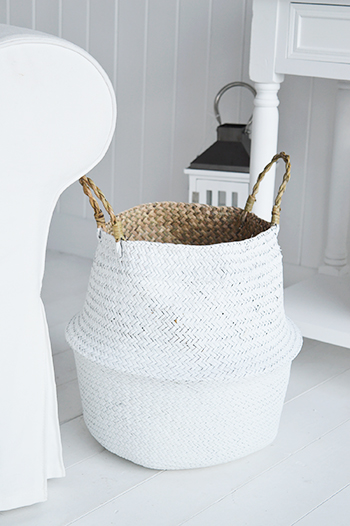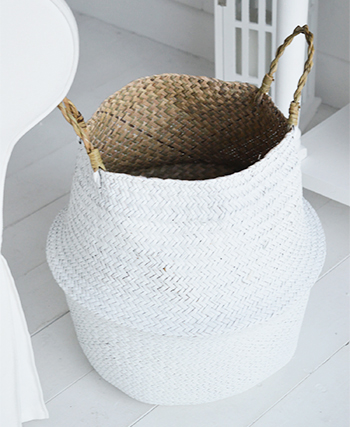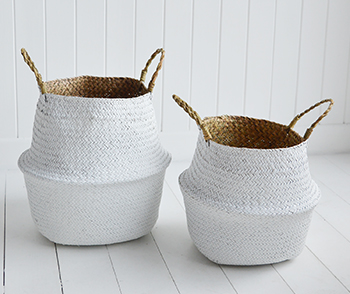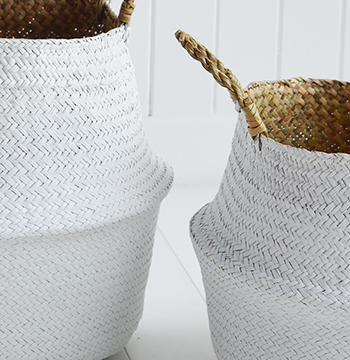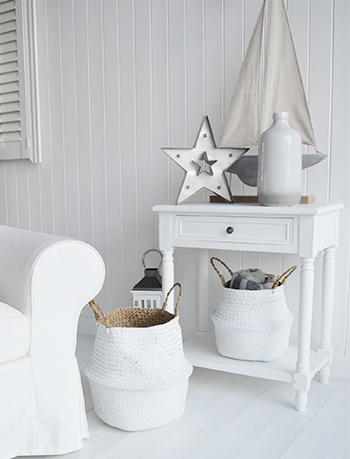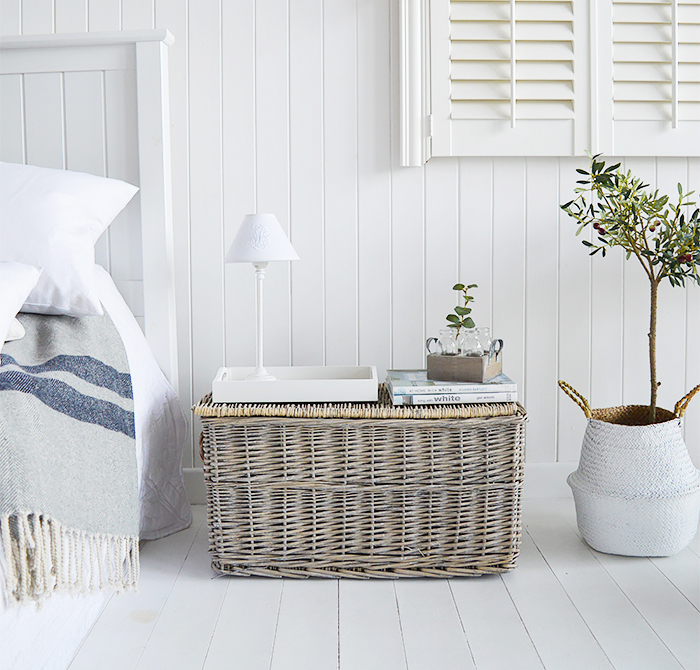 Rooms, Tips and Decor
Bedroom: Storage baskets for hair dryers and toiletries
Bathroom: Store toilet rolls, towels and cleaning solutions or use as a planter for artificial plants
Living Room: Stunning for artificial plants, toy storage, magazines and throws
Decor: The hand woven seargrass baskets add interest and richness to your room, while doubling up as extra storage.
Originally designed for the laid back, simple coastal look, the Kingston baskets blend seemlessly into all interior styles. The texture adds to the relaxed, easy going feel of your room. A natural colour scheme that transfers brilliantly from outside to in.
______________________________________
All Home Decor and Accessories
Create a beautiful home...
______________________________________
The White Lighthouse
Online furniture & accessories shop for the home...
New England l Coastal l White l French l Scandi
Shop online for furniture with delivery to UK at our online store website: www.thewhitelighthousefurniture.co.uk
Hallway l Living Room l Bedroom l Bathroom l Accessories l Storage l 
New Items l Be Inspired