A Place To Reflect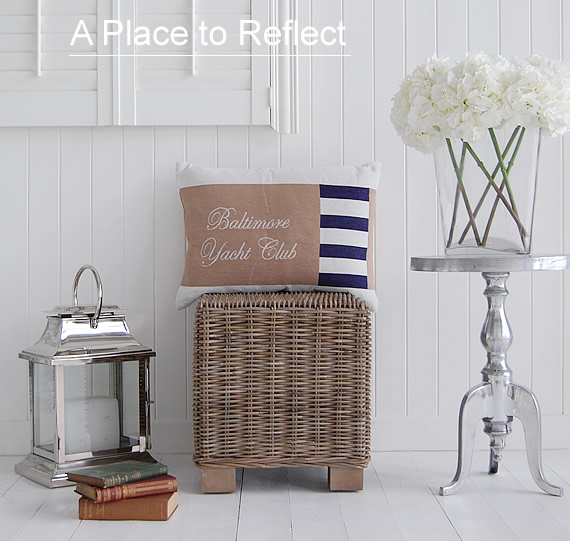 A place to reflect... or just need extra seating in your living room? 
The natural willow stool against the white cladding and window shutter epitomise the Americal Coast theme. The Aluminium wine table adds a touch of elegant while reflecting the light.
The style can easily be used in your living room for a quiet place to sit. The large Batlimore Yacht Club cushion brings together the American coastal theme.
_______________________________
Hallway Furniture > Living Room Furniture